Having a small backyard and an envy-inducing patio aren't mutually exclusive. Maybe your space is an unconventional shape or you're concerned about squeezing in comfortable seating. Either way, these garden decking ideas will help you shake off the hesitation and get you excited for the possibilities—no matter your square footage.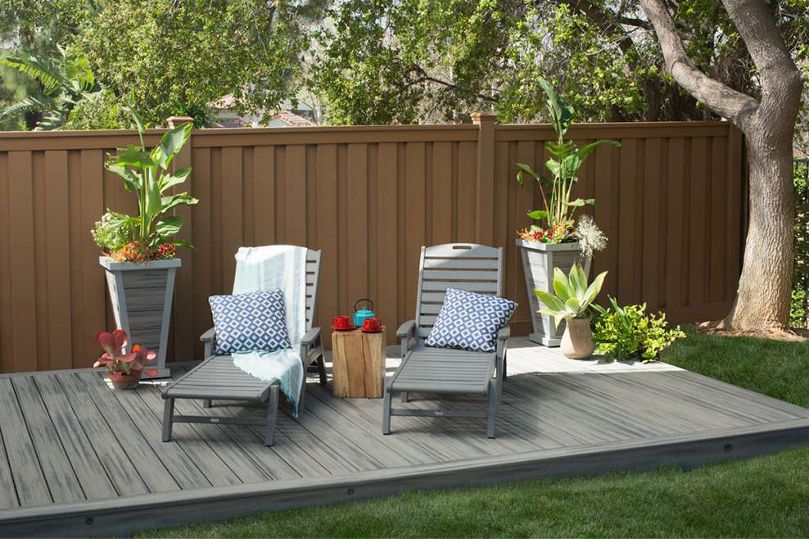 1. Keep design simple
The first decisions you'll need to make about your patio concern its shape and size. Square and rectangle decks provide a lot of usable square footage and are often easier to scale properly to your home. To avoid the need for railing, an expense that not everyone budgets for, make sure your deck stays low to the ground.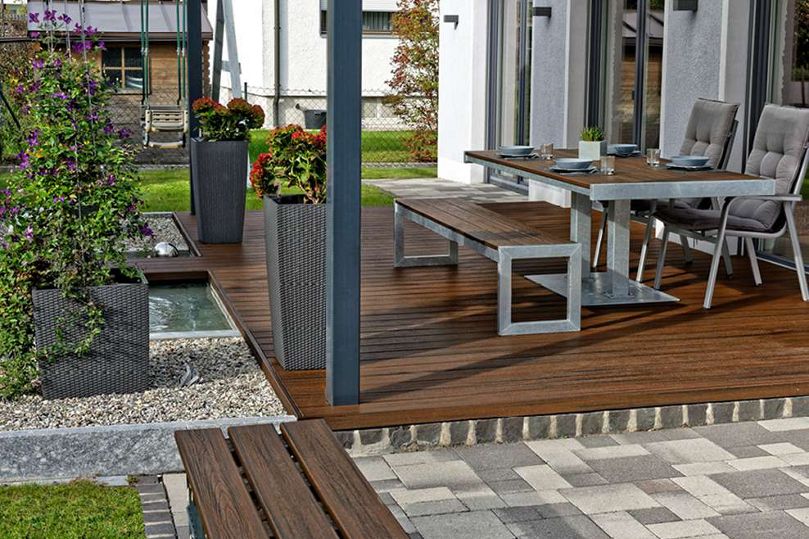 2. Stay in sync with your home
While true of any patio space, this tip is particularly important with less spacious yards. You'll want to create a natural flow between your indoor and outdoor home by utilizing existing doors. That also means selecting complementary colors and striking a good proportional balance between patio and greenery.
3. Consider a lighter color
While not true of every single home, a lighter color has the ability to give packed spaces a much airier vibe. Trex Color Selector allows you to peruse all your options, from minimalist hues to the strikingly modern.
4. Look for storage opportunities
When building your mini paradise and selecting the best furniture for it, think about both fashion and function. Imagine built-in seating that keeps yard games out of sight—or a modest four-person table that allows space for bins & baskets.

For a specific consultation of your own project, get in touch with a local TrexPro®. They'll be your best resource in building the garden-deck design that's right for you.