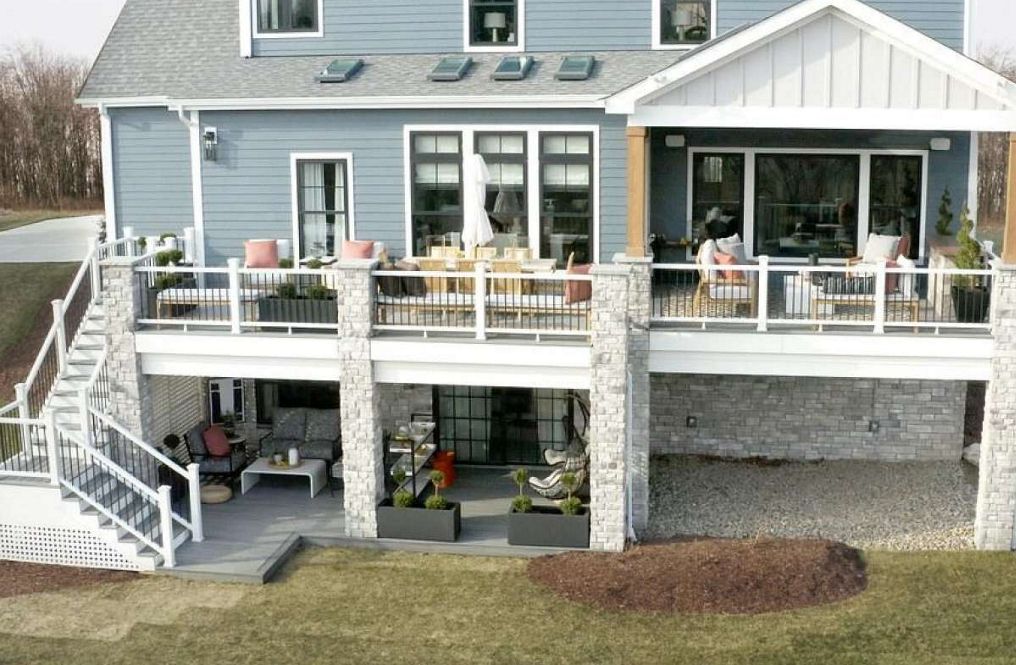 While the terms "deck" and "patio" are often used interchangeably, there are some important differences between the two. Homeowners who want to build a deck or patio must weigh a variety of long-term and short-term ramifications to avoid making a mistake. Fortunately, understanding the advantages and disadvantages of a deck vs patio can quickly narrow down your selection.
What Is The Difference Between A Deck And Patio
A patio is a multi-purpose outdoor space that's typically delineated by concrete, brick, stone, tile, or another paved surface. Patios are usually built directly at ground-level, often working with the slope of their land, or because they may be less expensive compared to building an elevated or multi-level deck. While many patios can be built directly off a house, they can also be set in the middle of the yard as a stand-alone oasis. Patios also tend to lack railing, as it's not a required feature on ground-level structures and don't require stairs.

But what is the main difference between deck and patio? Although decks can be constructed near ground level, they're typically built with some kind of support system to raise the platform.

It's often a bit easier to maintain a patio, especially compared to a lumber deck. However, a deck can be constructed with materials that level the playing field. That's why comparing composite decking vs concrete patio, or a composite deck vs paver patio, can be quite difficult. It's not merely a matter of comparing material costs; you also have to look at factors like upkeep requirements and resale value return on investment (ROI) if you plan to sell your home.
Cost Of Building A Deck Vs Patio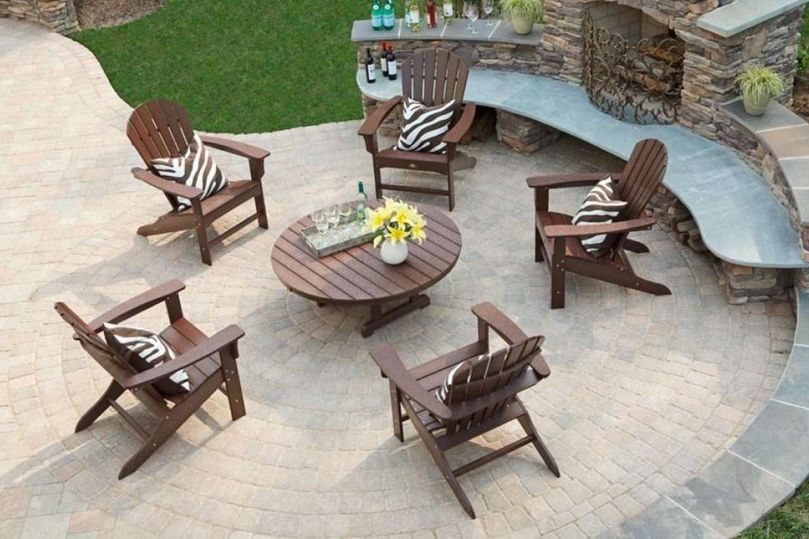 Is a deck or patio cheaper? Once again, comparing deck vs patio cost in an accurate way requires looking at several elements. The main differences come down to material cost, the size of the job, the location of your project, and any extra features you want to include, such as built-in seating, multiple-levels, or embedded lighting.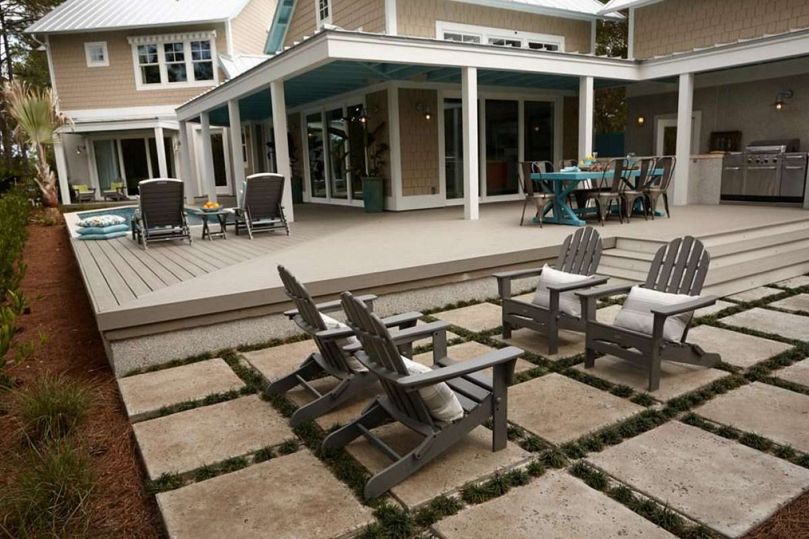 For example, building a ground-level patio is less expensive than a raised patio. Likewise, an ordinary deck that consists of flat, straight lines is typically less expensive than a floating deck, raised deck, or a deck that has a rounded shape. Additionally, constructing a patio on uneven terrain can considerably increase the price of the project due to the amount of labor required to level the land.
That said, the average cost of adding a 15×15 patio is roughly between $2,000 and $5,000 . By contrast, the average cost of building a deck of comparable size is somewhere between $4,000 and $9,000. To put it another way, it costs roughly $30 per square foot to build a deck and roughly $15 per square foot to build a patio. However, directly comparing patio cost vs deck pricing can be misleading. While patios are often cheaper in the short run, they're not necessarily cheaper in the long run.
Which Has A Better Return On Investment
Every year, Remodeling Magazine creates a list of 21 popular renovation projects and evaluates how much value those projects add during a home sale. The most recent data suggests that patios return about 50% of their cost, while decks return closer to 60-75%. The National Realtor Association has found similar results, finding that a simple concrete paver patio returns tends to return around 70%, and wooden decks returning closer to 80%.
An asymmetrical comparison between a sophisticated deck and simple patio, like a Trex composite deck vs concrete patio, is more complicated. Inexpensive materials may suggest a greater ROI upfront, but factoring in the costs of maintenance changes that considerably..
Moreover, it's important to weigh regional considerations. Decks tend to add more value in areas where outdoor lifestyles are popular. While patios aren't quite as regionally restricted, in general, patio vs deck ROI calculations tend to favor decks because of the lower maintenance costs.
Think A Deck Is Right For You? Start Planning Your Dream Trex Deck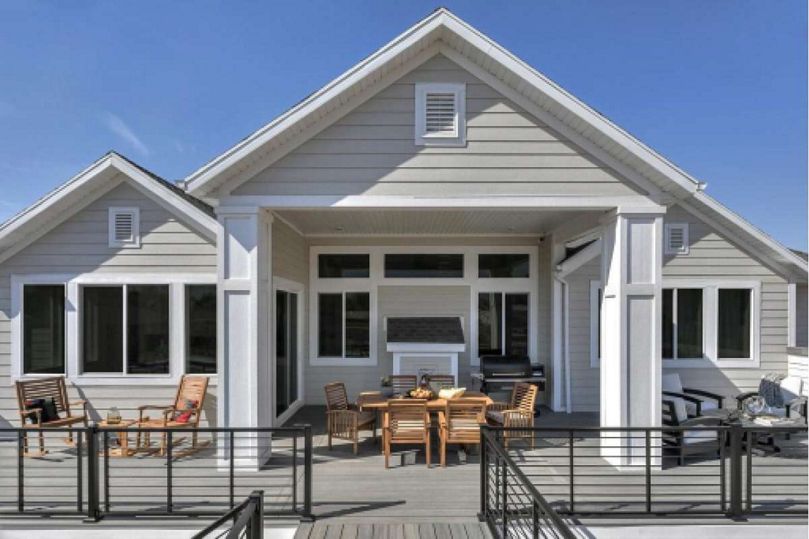 Patios are a good choice for some kinds of homes, and decks are a better choice for others. If you think a deck is the right choice for your home, the next step is to start exploring your options.